"Leggings are a type of fitted

clothing

covering the legs, which can be worn by both men and women. [...] Leggings are worn to keep a person's legs warm, as protection from chafing during an activity such as exercise or as a decorative or fashion garment. [...] In contemporary usage, leggings refers to tight, form-fitting

trousers

that extend from the waist to the ankles. In the United States, they are sometimes referred to as

tights

. [...] " Credits:

Wikipedia
So, i will start my little column
Hileeery's Advige.
In this section I will talk about what you should not do or to do, to be a great fashionista!
I want to celebrate this column talking about:
leggings
.
I love seeing leggings everywhere, they are a must for people who love fashion.
Also celebrities like Kate Moss, Rihanna, Victoria Beckham, Lindsay Lohan and many more love wearing every kind of leggings.
The only thing i hate about leggings is
PEOPLE WHO WEAR THEM AS PANTS
!
How could you wear tights without a skirt, shorts, dress or something like this? It's not nice seeing a girl wearing leggings with a simple shirt! It's
inadmissible
!
And now let's see some example:
Images took by Google.com
Have you seen? Some girls have a wrong idea about leggings!
Now let's see how everyone should use leggings.
Take a look!
These at least are short dresses, not long shirts!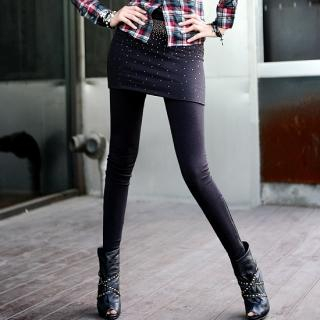 Random pictures from Google.com
So, have you seen the difference?
You can wear leggings, but remember that they are not pants, not skinny jeans or skinny pants.
They are just tights. It's not nice if you wear them in a wrong way!
I hope I've helped.
Follow
Hileeery's Advige
:)