His shoes are bizarre, weird, scary. But i totally love them.
Maybe they are the highest shoes I've ever seen, an original artwork that fright every model!
They could be a nightmare, but they are a dream for my eyes!
Aggressive and bold. I dare you to wear them, then let me know how you felt or... you fell! eheheh :P
And now... Let's see these amazing shoes!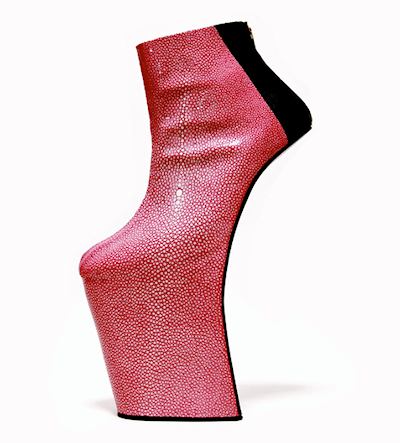 These shoes are also Lady Gaga's favourite!
So what do you think of this shoes?
I'm curious to read your opinions! :)